Brand New Great Western Festival
The brand new Great Western Festival begins this weekend, Saturday 23rd of November!
This exciting new event comes to the city from 432 Presents, bringing a multi-venue arts and entertainment extravaganza. The idea behind this festival was 'musical exploration and discovery', and it promises just that. With an incredible line-up of over 50 bands in 10 venues, there is something for everyone at the Great Western Festival. Some acts are local and others are global, but they are all innovative, fresh and entertaining. We can't wait!
In addition to the entertainment on offer, revellers can enjoy fantastic food from all over the West End. The festival has teamed up with many restaurants and bars so attendees have the chance to sample incredible local food. There will be plenty of variety too, as vegan and vegetarian diets are catered for.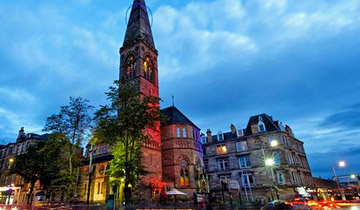 The event is spread across many locations, such as The Glue Factory, Oran Mor and QMU. The West End is full of brilliant venues. So, this means the entire area will be busy, and we suggest getting there early to visit as many venues as you can. You have all day to spend there if you want to!
Early bird tickets are sold out, however general tickets are still available. You can buy tickets here and they are priced at £28, a steal if you ask us! The line-up and timings are subject to change, and this event is for over-18s only. This is because it might be a late one, with entertainment running in to the early hours of Sunday. With brilliant clubs and locations – and late night food vendors – there's always a great way to end your evening.
This event has a huge focus on community spirit and collaboration. We hope everyone attending has an incredible day in Glasgow's West End.
Website:
https://www.facebook.com/events/glasgows-west-end/the-great-western-festival-231119/376809306577594/