International Women's Day: A Brief History of Amazing Women in Glasgow!
International Women's Day will take place on March 8th 2017. It is a 'global day celebrating the social, economic, cultural and political achievements of women. The day also marks a call to action for accelerating gender parity'. Anyone who doesn't think there's a need for these kinds of campaigns should know that gender parity isn't expected to be achieved for 170 years. And we don't know about you, but that's a bit too long for us to wait. It's time to do something about it.This year's theme is #BeBoldForChange, so we have put our research hats on to put together a list of the boldest ladies in Glasgow's past and present, to inspire you to be bold, too!
Margaret Duncan, Marion Ure and Jannet Gentleman (1700s)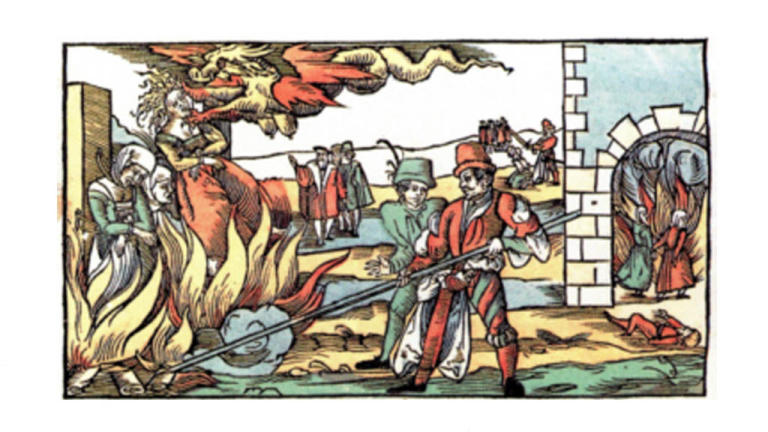 Witches are coming back into fashion. Lana del Rey was recently part of a world-wide coven attempt to hex Donald Trump, but try that in Early Modern Glasgow and you're on a one-way trip to burning at the stake. King James VI's fear of witches and the supernatural meant that hunting hit an all -time high between 1590 – 1662, but few records exist for Glasgow hunts at this time, save the gruesome fate of Margaret Wallace, who was strangled and burned at the stake nearly 395 years ago to the day on March 20 1622. However, a search on Edinburgh University's Scottish Witchcraft Database does tell of the intriguing tale of Margaret Duncan, Marion Ure, and Jannet Gentleman who went on trial as late as 1700, but don't seem to have been convicted. A Govan lass testified against them for tormenting her, and an unidentified man claimed that the three appeared in his bedchamber in their animal forms – as a sow, a cat, and an ape. Depending on the type of person you are, you will either be overjoyed or slightly bemused to be reading about witches in an article about amazing women. The sad fact is that there are few records about women in Glasgow prior to the 19th century. Only the most troublesome historical Glasgow girls have made it onto the internet so far, so witches, it is!
Isabella Elder (1828 – 1905)
Isabella Elder was born Isabella Ure, so I have just spend twenty minutes tracing her heritage back on the off, amazing chance that she was a relative of the aforementioned witchy Marion Ure (sorry, editor). Got as far as her great grandfather John, who was married in Stirling in 1741, in case anyone wants to continue the fun. Anyway, to Isabella! Any attempt to sum up her amazing achievements in few words is fruitless, so do look at the more detailed accounts on offer such as this one. To put it in short, she took responsibility for the education and wellbeing of hundreds of people in Govan and Glasgow. She opened a public park, set up a school to teach women skills in cooking, mending and household management when money was tight, and donated huge sums of money to Glasgow University, as well as to Queen Margaret College, the first Scottish college in Scotland to educate women to a high level. In 1894, Marion Gilchrist would be the first female doctor to graduate from the college, and we'll return to her, soon.
Corlinda Lee (1831 – 1900)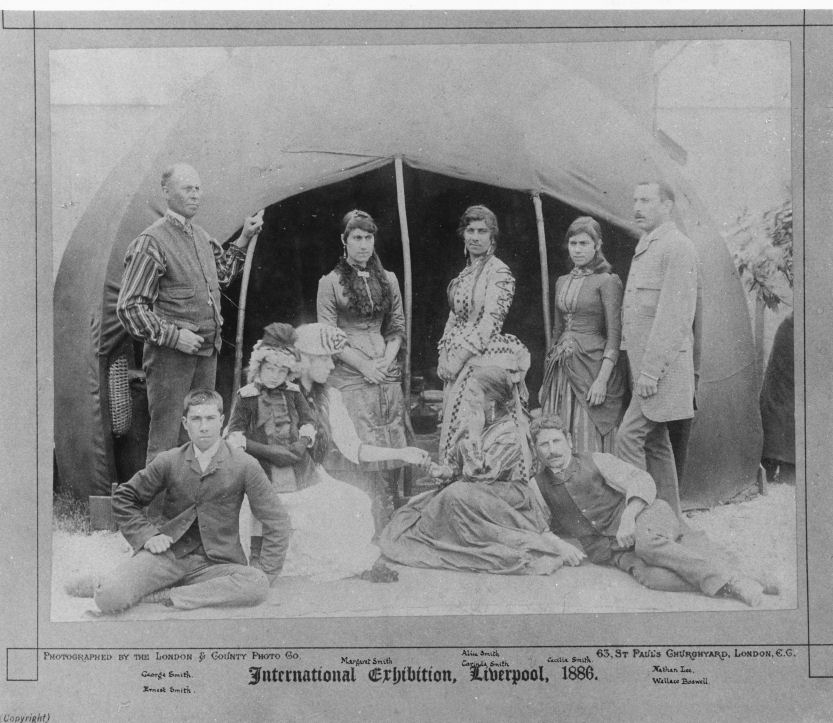 From philanthropy to shrewd business, we now come to the Queen of the Gypsies. Corlinda wasn't born in Glasgow, but she is buried here today, on the hills of the necropolis. Her marriage secured her position alongside her husband at the head of several important gypsy families, but she was a self-made entrepreneur, too. By throwing gypsy balls and inviting the intrigue of the Victorian elite, Corlinda's fame became legend in 1878 when she read the palm of none other than her Majesty, Queen Victoria. This meeting of two queens meant that Corlinda's palm-reading skills were  sought after for the rest of her life. You can visit her grave, today. It is studded with coins, and you should bring one too. Terrible bad luck to visit a gypsy grave, empty-handed.
Margaret Mackintosh MacDonald (1864 – 1933)
Margaret had genius, whereas her (somewhat better-known) husband, Charles Rennie Mackintosh, had only talent. Those were his words, not mine, and we'd do well to believe them. Together with her sister Frances, Margaret was one of a group of artists who studied at Glasgow School or Art at the turn of the century, and stunned the world with their creative output. During her lifetime, she was, in fact, significantly more successful than her iconic husband and exhibited all over Europe. Victorians sometimes turned up their noses at the strange, slender figures she created, branding the work of her and her contemporaries as the 'Spook School'. The Hunterian Museum in Glasgow is also home to the Mackintosh House – pop in and get a look at the work of this incredible artist.
Kate Cranston (1849 – 1934)
Now, we return to the canny Glasgow businesswoman inspo. Kate Cranston's name may not be familiar, but that of the Willow Tearooms left as her legacy certainly will be. Kelvingrove Art Gallery and Museum is one place with a good display on her role in the shaping of Glasgow's tea-taking society, otherwise get your afternoon tea booked! As for the lady herself, she certainly knew how to make an impression, both inside and out of her establishments, as shown by this quote from the tearooms website:
A touch eccentric in her dress sense, Kate liked to wear old fashioned clothes, such as copies of 1850 Victorian dresses similar to what her mother would have worn when Kate was a child. For business, Kate could be seen walking along Sauchiehall Street in her grey corduroy costume and small bowler hat – people stopped to look at her – she became a well known character – all great PR for her Tea Rooms.
First inspired to open her own tearoom by her brother, Kate had to mark her name in the post office simply as C. Cranston because female businesswomen were nearly entirely unheard of at this time. However, at her death, she left behind an astonishing 20 times the amount of money that her brother did. She clearly had the business acumen and was one of Margaret and Charles Rennie Mackintosh's biggest benefactors.
Marion Gilchrist (1864 – 1952)
It takes guts to be a trailblazer. Gilchrist was the first woman to graduate with a Medical degree from the first medical school in Scotland to accept women, and with a high commendation, no less. She specialised in eye diseases and was assistant surgeon at Victoria Infirmary. She volunteered as a doctor at a school for invalid children, and as if she couldn't yet get any cooler, she also left the Association for Women's Suffrage in order to support the more radical Women's Social and Political Union. As a doctor, she signed Isabella Elder's death certificate, and as a woman she was an inspiration to us all. If you are feeling a little low and need some good vibes, pop into Brel for a pint. In further upheaval of gender norms for the time, Gilchrist was a passionate motorist and had her own garage and a house for her chauffeur in Ashton Lane, in the current restaurant space. Cheers to that!
Mary Barbour (1875 – 1958)
Catriona Burness wrote a fascinating piece on Barbour as part of Edinburgh University's Dangerous Women Project – which published a female writer's response to the question, 'What Does It Mean To Be A Dangerous Women?' every day for a year (including one by yours truly. Shameless self-promotion, but I'll take it). Anyway, to quote Burness;
She undoubtedly challenged the status quo of her day, taking on landlords and the power of the state in wartime. She wanted not only to change but to revolutionise living conditions. In the positive sense of the term, in relation to her life, Mary Barbour is a leading 'dangerous woman' – and still relevant – and 'dangerous' – after her death.
She was best known for her work in bringing people together to fight the rent increases threatening the livelihood of those living in less affluent parts of the city, but as Burness explains, her work spread far further than that. She supported the first birth control clinic in Glasgow, was one of the first women over 30 to be elected to a councillor position and could summon the support of thousands of women to stand alongside their neighbours when their vulnerability put them at risk from the greed of landlords. Read more about her, and the efforts to erect a statue in her honour here.
Agnes Toward (1900s)
Now for someone whose ability to convey the ordinary has rendered her rather extraordinary. Amazing women don't all come as activists, doctors and trailblazers. Toward lived at 145 Buchleuch Street and never married, preferring to devote her time to her career as a shorthand typist. Far from being a sad old spinster, she loved taking trips to the beach at Largs, going to the theatre and taking on responsibilities at church. Her most remarkable legacy is that of her house. She kept it so well that it has been immortalised by the National Trust. You can visit the Tenement House and step back into Toward's life in Victorian era Glasgow. It is a treasure for the city, and we are grateful for her gift!
'Battling' Betty Brown (1927 – 2016)
The Queen of Garnethill earned her title through a life of tireless activism, unbounded passion and enthusiasm and a love for her community. Having worked as a cleaner for 25 years, she also devoted her time to the creation of a park, a multi-faith centre and many other community projects in her wee 'village' of Garnethill. She was voted Scotswoman of the year in 1995. She was so voracious that the council would, legend has it, never allow a call from her to go long without being addressed and appropriately responded to! Read more about her here, and be sure to remember her when you see her 'eyes' watching over Garnethill.
Adele Patrick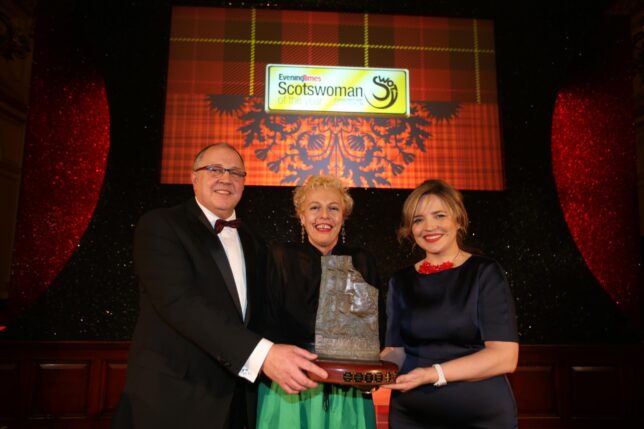 From one Scotswoman of the Year to another, Adele Patrick was awarded the accolade in 2015 and I can state for the record that this article would have been significantly shorter without the work she has undertaken since she made Glasgow her home in 1984. As Lifelong Learning and Creative Development Manager for Glasgow Women's Library, she has helped to establish the library on the international stage and secured a future for the records of the lives of Glasgow women. The Library website is full of resources: next time you have a free afternoon, check out their women's heritage walks. These maps and audio tours guide you around different parts of the city, and tell you about the ever-growing records of fascinating women and the impact they have made on the city.
Cover Image: Glasgow Rent Strikers from Women's History Scotland