12 Drinks Every Glaswegian Drank as a Teenager
Ah, the good old days where you drank anyhin' and everyhin' with the one intention – get steamin. A time when every drink that passed your lips was fruity flavoured and the only wine you drank was fortified. So let's go a wee trip down memory lane and remember the times we can't remember anything drinking these delightful alcoholic beverages…
MD 20/20
Labelled as the "original ready-to-drink", Mad Dog 20/20 is a fortified wine at 13%. Flavours include Blue Raspberry, Orange Jubilee and Banana Red. It's no right, really…
Buckfast Tonic Wine
Ah, Wreck The Hoose Juice. The classic Buckfast Tonic Wine has been enjoyed by teens all over Glasgow. At 15%, the combination of alcohol and a higher caffeine content than Red Bull, it's a popular choice.
Mickey Finn's/ Cactus Jack's
Either of these two were always present to accompany your carry oot. The fruit concoctions were drank straight or mixed with lemonade.
Smirnoff Ice
Smirnoff Premium Vodka is mixed with the taste of lemon. The alcopops have an alcohol percentage of 4%.
Bacardi Breezer
Another fruity alcopop, Bacardi Breezers come in a variety of flavours including peach, watermelon and orange.
Blue WKD
First marketed in Scotland under the name "Wicked", WKD has been a staple drink for many Scottish teens. The sickly sweet drink also comes in Iron Brew and Red flavour.
Vodka and Fanta Fruit Twist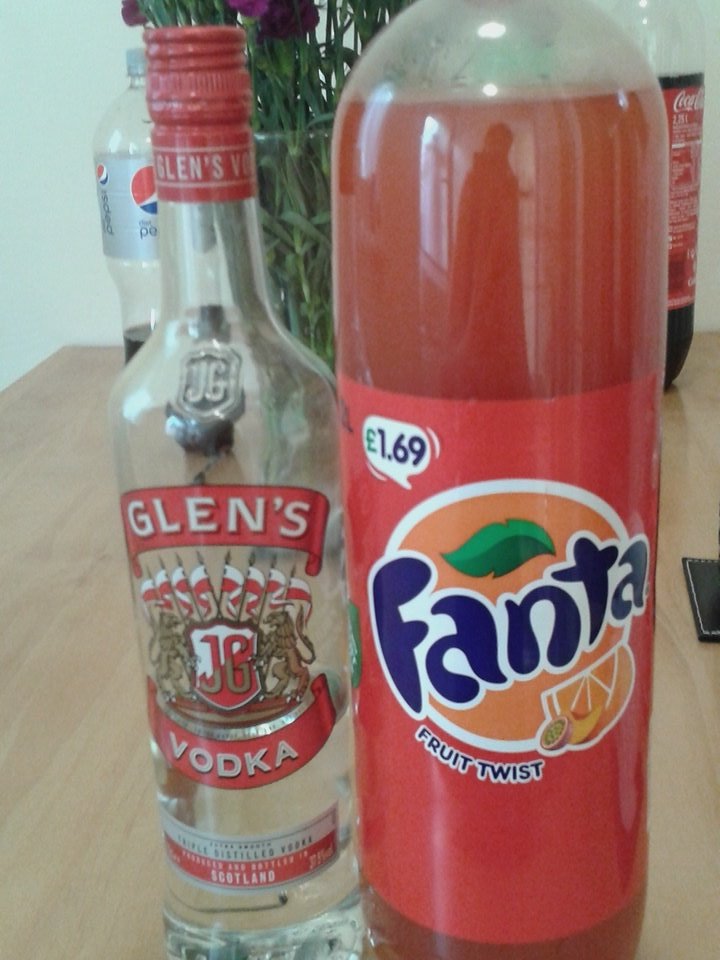 The first cocktail we ever tried, a delicious combination of vodka and Fanta Fruit Twist. Enjoyed by teens all over the streets/parks/street corners in Glasgow, subtly hidden in it's original Fanta bottle.
Concorde Peach Wine
This lightly sparkling peach wine is described as having a "fruity and refreshing taste". Although not so refreshing after two bottles…
Caribbean Twist
A "cocktail in a bottle", Caribbean Twist is designed to be drank as it is. However, i've eh, got a pal who once mixed it with vodka and ended up so drunk she tried to push her pal into a wheelie bin…
White Lightning
The English white cider was popular due to it's cheap price (a 3 litre bottle could be as cheap as £2). It was discontinued after it's association with under-age drinking and alcoholism.
Big Beastie
Big Beastie was very popular in Scotland and was an alcopop made with vodka, taurine and caffeine. After a few marketing changes to stop it appealing to underage drinkers the drink was discontinued.
Hooch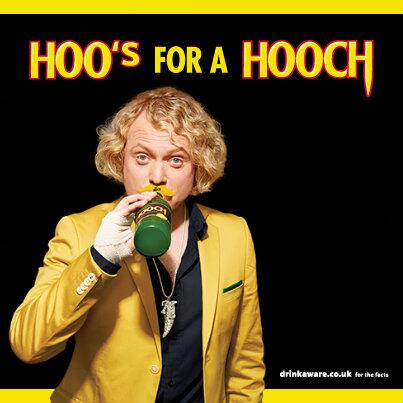 The original alcopop, the lemon flavoured alcoholic drink was launched in the 90's as an alcoholic lemonade. It was relaunched in 2014 by comedian Keith Lemon.
Latest posts

Warning: count(): Parameter must be an array or an object that implements Countable in /home/customer/www/glasgowliving.today/public_html/wp-content/themes/jevelin/inc/widgets/recent-posts/views/widget.php on line 24